In a staged social media gaffe, the title of MCU's next Spidey adventure was revealed to be SpiderMan: Far From Home. Tom Holland is all set to reprise the role as the loveable teenager superhero, even after the deathly events of Avengers: Infinity War. Certainly a hint that Avengers 4 will change the course of the narrative. Well, guess what? We have now learned that two more MCU characters are all set to be revived from Thanos's snap and join the Spidey movie. Get ready for SpiderMan to meet Nick Fury and Maria Hill. Quite an oddball combo. Right?
According to Vulture, Samuel L Jackson and Cobie Smulders are all set to reprise their Marvel Cinematic Universe's characters in Spider-Man: Far From Home. Both the character were last seen in the post-credits scene, dismantling into ashes like Spider-Man, of the summer blockbuster Avengers: Infinity War. (ALSO READ: Avengers: Infinity War deleted scene shows us how Star-Lord reaches Titan searching for Thanos and Gamora – watch video)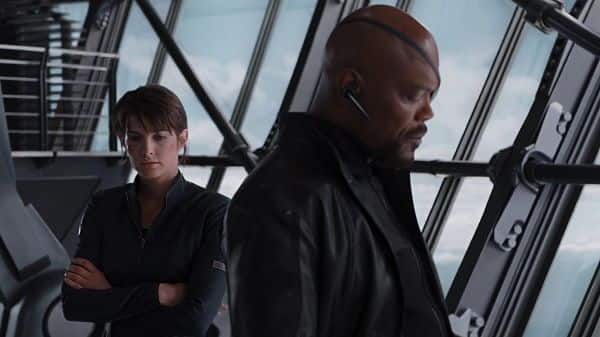 Well, Samuel is also set to reprise his role in the next MCU adventure, Captain Marvel, which releases on March 8, 2019. The movie is being headlined by Brie Larson playing the titular role. It is set in the '90s so get ready to see a younger version of Nick Fury. Maybe we will learn how he lost one of his eyes?
Michael Keaton, Zendaya and Marisa Tomei will reprise their roles in Spider-Man: Far From Home. The film is also the Marvel debut of Jake Gyllenhaal, who will play the big bad villain, Mysterio in the film. Directed by Jon Watts, Spider-Man: Far From Home is scheduled to release on July 5, 2019.
(with inputs from PTI)
Source: http://www.bollywoodlife.com/news-gossip/two-avengers-infinity-war-characters-join-tom-hollands-spider-man-far-from-home-read-details/