Katie Holmes, Jamie Foxx 2018: Gossip Alleging Actor-Singer of Flirting with Other Women Misleading, Says Report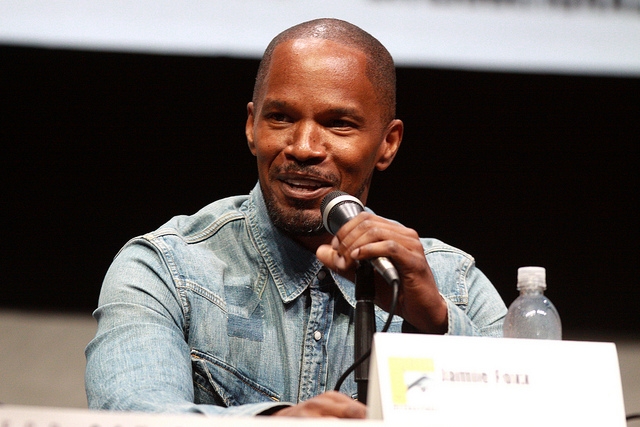 Wednesday, August 8, 2018 5:41 AM UTC
There has been non-stop reporting that Jamie Foxx is flirting with other women while dating Katie Holmes. But, yet again, these claims were found untrue and misleading.
An Australian-based magazine published reports with photos insinuating that Foxx was spotted getting cozy with a different woman, according to the celebrity news fact-checking site Gossip Cop. The said images were reportedly taken while the Oscar-winning actor was having dinner with a female friend at a restaurant in New York City.
The same gossip report went as far as quoting an "insider" who purportedly said, "Katie has tried really hard to keep her head up and give Jamie the benefit of the doubt, but there's only so much she can take… Katie is understandably devastated by this."
Gossip Cop dissected the published paparazzi images and concluded that those were misleading. The outlet argued that the photos were "conveniently" edited to make it look like Jamie Foxx was having dinner only with the woman.
On the other hand, the site policing celeb gossips also claimed that a "Katie Holmes source" spoke to them about these kinds of reports. Tabloids are accused of intentionally painting a picture that Jamie Foxx is always hanging out with different women by not showing photos of the actor-singer with his male friends.
Meanwhile, very recent report photos of Holmes and Foxx having a lovely summer date at a Malibu beach have been reported by several celeb news outlets. The Hollywood couple was seen relaxing at the beach and just having a fun time together last weekend.
Photos of Katie Holmes doing a backbend with a huge smile while Jamie Foxx supports her back started spreading online recently. Though the two were previously seen together on several dates, this is a rare sighting of them spending a good amount of time in public and seemingly not worrying about the prying eyes and cameras.
Editor's Picks
Source: https://www.econotimes.com/Katie-Holmes-Jamie-Foxx-2018-Gossips-Alleging-Actor-Singer-of-Flirting-With-Other-Women-Is-Misleading-Says-Report-1413319