1.Rachael Finch shares health news: 'I have a cyst on my brain'.
After months of suffering relentless migraines, Rachael Finch sought help from her GP.
She saw eight different health professionals, tried many different tactics, and eventually one doctor ordered an MRI.
"I used to get really bad headaches and migraines every second or third day," she told Practical Parenting. "It was horrible and I would wake up and just after recovering for a day
 boom, I would suffer from another one."
The MRI revealed the mum-of-two has an arachnoid cyst on the lower part of her brain.
While the cyst is not cancerous or dangerous, she does have to monitor it.
Oddly enough, the cyst was not actually causing the migraines, but they seem to have lessened now.
"The headaches went away and they don't know where they came from," she told the website. "I get headaches now once a month around that time of the month but it's been very bizarre."
2. Heath Ledger's father has some thoughts on Michelle Williams' surprise secret wedding.
Last week, Michelle Williams told Vanity Fair that she had secretly married American songwriter Phil Elverum in an intimate ceremony.
And now, Heath Ledger's father has opened up about the actress' secret wedding.
"We are terribly happy, it is great," Ledger's father Kim told the Sydney Morning Herald.
"[She is] very private and I don't really like to make too many comments about her, but we are very happy," he added.
Heath, who tragically died in 2008, shares a daughter with Michelle, 12-year-old Matilda. They were together for three years after meeting on the set of Brokeback Mountain in 2004.
Speaking to Vanity Fair about her relationship with Elverum 10 years on from Heath's death, Michelle shared how he makes her "feel free".
"Ultimately the way he loves me is they way I want to live my life on the whole," she said.
"I parent to let Matilda feel free to be herself, and I am finally loved by someone who makes me feel free."
3. A whole lot of cheating allegations have been made ahead of tonight's House Rules' finale.
We might not know tonight's House Rules winner just yet, but there's already a whole lot of cheating allegations floating around.
Speaking to New Idea, grand final contestants Toad and Mandy have accused rivals Mel and Dave of bending the rules.
"There are House Rules and Mel and Dave's rules," dairy farmer Toad alleged.
"They would bend the rules to try and make it suit themselves, they didn't play fair at time," he added.
"Mandy and I played fair, we tried to think about the homeowner, they didn't play fair at times."
With the winner set to take away a $350,000 prize, it's no surprise that tensions are high between the contestants.
Toad and Mandy and Mel and Dave will face off in the House Rules finale tonight on Seven at 7.30pm, with both teams competing in one final challenge.
4. The photos from Lea Michele's lavish engagement party prove everyone in Hollywood was there.
Lea Michele has celebrated her engagement to fiancé Zandy Reich with a beautiful, star-studded party in Hollywood.
The 31-year-old actress is set to marry Reich, who is the president of clothing company AYR. She announced her engagement in April, posting a photo of herself with her ring-bearing hand on her face.
The former Glee actor posted photos of the engagement festivities to Instagram.
"These amazing and beautiful best friends of mine threw me and Z the most incredible engagement party last night!," she captioned a photo of herself with two friends, one of whom is JoAnna García.
"I love you both so much," the excited bride-to-be added.
As can be seen in another photo, the scene was idyllic; held outdoors, tables were covered with fresh flowers, and lanterns were hung from trees.
Michele's close friend Ashley Tisdale shared a snap on Instagram, saying that she "couldn't be happier" for her friend.
"Last night was magical," Tisdale wrote. "Celebrating my girl @leamichele and Z on their engagement."
Also present at the party were Hilary Duff, and Scream Queens co-stars Billie Lourd and Emma Roberts
"Kappa forever," Michele captioned a photo taken with the ladies, referencing the sorority on their former TV show.
Michele also posted a photo of her parents, who had recently celebrated their 38th wedding anniversary.
"My incredible parents celebrated their 38th wedding anniversary Friday," she wrote.
5. Chrissy Teigen says what we're all thinking about Meghan Markle's father.
It was intriguing at first. A reclusive former Hollywood lighting director thrust into the spotlight by his famous daughter's engagement to a British royal.
But as the wedding approached, as Thomas Markle gave interview after interview, feeding the tabloid hunger for insight into his strained relationship with former Suits star, Meghan, the tide quickly turned.
What was once intriguing, started seeming, well, just plain exploitative.
Model Chrissy Teigen captured the mood perfectly over the weekend, tweeting images of one of the 74-year-old's latest interviews.
"This guy
this guy sucks," Teigen wrote. "What is wrong with him? Let your daughter be happy, please. This is embarrassing." [sic]
Read the full story here.
Like to have your opinion heard? Want to win $100? Take our short survey now for your chance to win 1 of 3 $100 gift vouchers.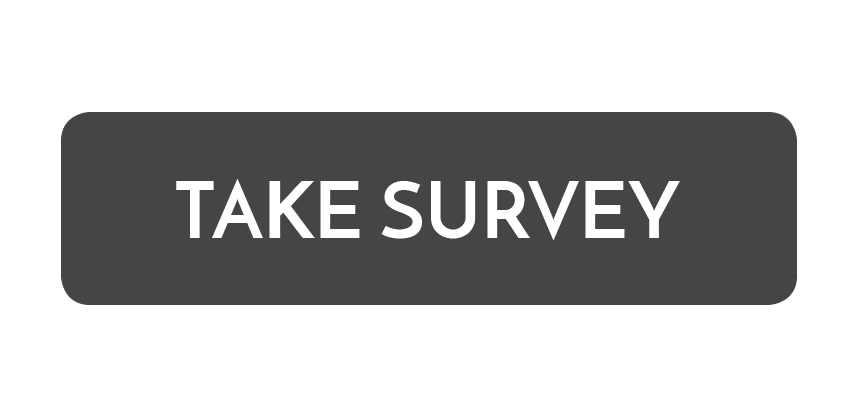 Source: https://www.mamamia.com.au/rachael-finch-instagram-cyst/